01 Nov

The Right Virtual Data Room For Agencys And Others

Collaboration is often the key to success today. One of the great technology stories of recent years has been the wider availability of digital tools that support long-distance collaboration. Many of these products, though, put security considerations low on the list of their priorities.

That can leave some feeling left out, particularly when collaboration needs to span corporate intranets and cross the Wild West of the Internet itself. In fact, though, many of today's virtual data room products provide in-depth security while also allowing fruitful, effective collaboration. Whether for an agency sharing sensitive documents with clients halfway around the world or far-flung colleagues working on an important project together, collaboration and security can go hand in hand.

The important point in every such case is that security and access control must not be afterthoughts. A virtual data room will be designed, in every case, to maintain the kind of security appropriate to trade secrets, high-level internal communications, sensitive financial details, and other valuable information.

At the same time, the whole point of such a system is to enable document access for any authorized person from anywhere, at any time. This combination of features makes for a desirable project room, with a fundamental emphasis on security creating confidence and eliminating a whole class of possible issues.
Long-Distance Communication and Collaboration, Without the Pitfalls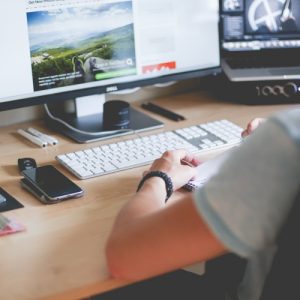 Many today entrust contracts, documents, login details, and other sensitive information to insecure channels like email, chat clients, or collaborative tools with only limited levels of security. Making a secure virtual data room into the central point of access for project-related assets solves all the usual problems for agencies and others:
Client data and documents can be held securely in a centralized virtual location. Access can be enabled for those who need it on a person-by-person basis, while those with appropriate permissions can use them from anywhere, around the clock. Clients gain confidence and work proceeds more quickly, without security ever being compromised. Steadier, more efficient progress means more satisfied clients and a more successful agency in general.
Contracts can be posted for immediate availability, shortening turnaround times while sensitive information remains secure and protected. In some cases, only a single party on each side might need access to a contract, and this can be enabled easily and securely, without causing any delay that could slow project progress.
Credentials can be exchanged without the usual inconveniences or sources of insecurity. Clients who entrust agencies with login credentials often put a lot on the line, and failing to live up to the related responsibilities can be devastating for all involved. A system designed to protect trade secrets and other valuable documents will do the same for the important credentials of clients. This creates real confidence that can pay off even beyond the immediate value of the protection that results.
A single, central location for every project-related document creates order and organization in and of itself. With built-in search and universal file-format support, always-on accessibliity and centralization add to security in powerful ways. That allows everyone to focus on the things that matter most to project success.
Whether for an agency or any other company that works regularly with clients, adopting the right virtual data room for project work can therefore be a huge advantage. Being able to collaborate naturally and securely from anywhere in the world cannot be taken for granted, but it is very much an option.