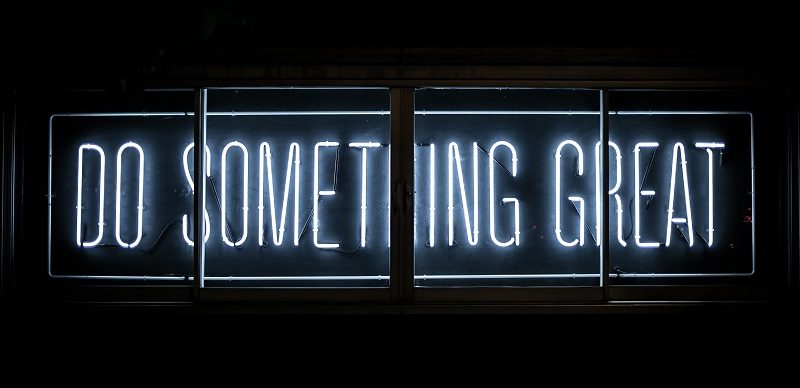 10 May

8 Stunning Examples of Social Entrepreneurship

When thinking of the concept of social entrepreneurship, most envision people who search for solutions to the world's most pressing issues: famine, poverty, and poor education. They give of themselves, pouring every ounce of effort into their businesses and those they're trying to help. These people aren't just entrepreneurs; they're actively trying to make the world a better place.

As outstanding as these efforts may be, many equate social entrepreneurship with unprofitability. However, these entrepreneurs are just like others in the ways they do business and make money. To explain the underlying philosophy, below is a list of the world's most well-known social entrepreneurs.
Bill Drayton
Bill Drayton is often thought of as the person who made social entrepreneurship a part of modern society. Back in 1980, he established a non-profit called Ashoka. The organization finds and supports social entrepreneurs, creating a global change-making team that breaks societal barriers and leads people in a more socially-conscious direction.
Along with Ashoka's formation, Bill Drayton's other notable accomplishments include the establishment of Yale Law School's Legislative Services office, being chairman of the Get America Working! Organization, and receiving a 'genius grant' from the esteemed MacArthur Fellows Program.
Blake Mycoskie
Though his name may not be immediately familiar, his company, TOMS, certainly is. After a visit to Argentina where he encountered the issues faced by children who were forced to go without shoes, Mycoskie founded TOMS with plans to donate a pair of shoes for every pair purchased. Over time, the company has expanded its initiatives to include clean water, safe childbirth, anti-bullying, and eyewear. So far, TOMS has restored eyesight to more than 400,000 people, donated more than 60 million pairs of shoes, and given millions of gallons of clean drinking water. Mycoskie has attributed his success to the numerous businesses he ran before establishing TOMS, including a marketing firm, a billboard company, an online driver education service, and a cable television network.
Muhammad Yunus
Yunus' name is another one that's inextricably linked with the concept of social entrepreneurship. With the belief that banking services should be accessible to everyone, he established Bangladesh's Grameen Bank in 1983. The bank's goal was to bring people out of poverty by giving them small loans that allowed them to start on the path to financial self-sufficiency.
The Grameen Bank is unique among lenders in that it doesn't require collateral from borrowers. Though it may seem like a significant flaw, the bank's philosophy is working; of its borrowers, more than 97% are women and loans are paid back at an equally astounding rate. Because of the Grameen Bank's success, Yunus Mohammed has received numerous awards, including a Nobel Prize.
Jeffrey Hollender
Hollender's company, Seventh Generation, is a perfect example of how well a socially responsible company can work. Seventh Generation was founded by Hollender in the late 1980s, specializing in the production of environmentally friendly personal hygiene and cleaning products. Along with the development of chemical-free products, Seventh Generation donates 10% of its profits to various environmental and social causes.
Hollender built his company on a belief system that many thought of as inherently limiting and unprofitable. However, in one year alone, Seventh Generation earned more than $150 million. Though he is no longer with the company, Hollender still speaks on social responsibility and entrepreneurship, and he serves on the board of Greenpeace US.
Jacqueline Novogratz
She's a member of a small club: social entrepreneurs who've successfully combined conventional and entrepreneurial investment methods. In 2001, Novogratz created Acumen with help from the Cisco Systems Foundation and several others.
Acumen uses long-term capital to fund socially responsible businesses. Though most lenders invest with the expectation of immediate profitability, Acumen offers funding and receives its returns after the borrower's business has established itself. As of 2014, it has lent more than $110 million to various companies. Jacqueline Novogratz is also known for her New York Times best-selling book The Blue Sweater: Bridging the Gap Between Rich and Poor in an Interconnected World.
Tom Szaky
Of everyone who's tried to change the world for the better, Tom Szaky probably had the smallest chance of success. As a Princeteon drop-out, he used investment capital to sell his own fertilizer blend. To grow his business, he showed his unique fertilizer to Home Depot, Walmart, and other billion-dollar corporations. He didn't know it then, but his small venture would quickly turn into a highly successful company, TerraCycle.
Once Tom Szaky saw the potential for positive effects in other areas, TerraCycle began re-purposing and recycling used objects, offering its services to cities, and providing industrial waste management solutions. Along with its strong environmental focus, TerraCycle donates two cents for every object it recycles. So far, it has raised more than $3.2 million for various charitable initiatives.
Scott Harrison
Through his non-profit charity: water, Scott Harrison has achieved social entrepreneurship success. The charity started when Harrison traveled to West Africa, where he worked with an organization called Mercy Ships. The experience humbled him greatly, and thereafter, he dedicated his life to helping others.
According to charity: water's website, the organization has funded more than 25,000 clean water projects, provided fresh water to seven million people, and operates in 24 different countries. Unlike other socially responsible business owners, Scott Harrison uses all his profits to fund current and future projects. Although such plans are usually seen as impractical, Harrison has enjoyed great success and he continually inspires other entrepreneurs.
Willie Smits
He never planned to become a social entrepreneur; it simply worked out that way. After an Indonesian encounter with an abandoned baby orangutan, he decided to become a global change-maker. This random act of kindness was the beginning of the Borneo Orangutan Survival Foundation, which is dedicated to helping at-risk apes.
Along with this initiative, Smits and his foundation teach sustainable farming and reforestation practices. Willie Smits is also involved in the Masarang Foundation, he's been knighted in the Netherlands, and he's received a fellowship from the above-mentioned Ashoka Foundation.
It's Possible to Become a Social Entrepreneur
Profitability and social entrepreneurship aren't mutually exclusive. At its core, social entrepreneurship is a business practice that provides spiritual rewards as well as profits. As these entrepreneurs have shown, socially responsible business plans can be just as successful as the conventional variety. If you're striving toward social entrepreneurship, follow these business owners' lead and take heart in knowing that you can achieve a similar level of fame and success.