22 Mar

Crowdfunding For Your Business

Raising capital for a new business venture is always a challenge. Countless new business ideas never get off the ground because of a lack of funds. Introducing a new product or service can be almost as difficult, especially if the proposition is a departure from current business offerings. Crowdfunding could be the solution.
What is Crowdfunding?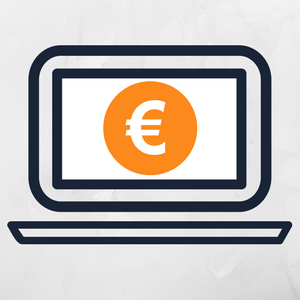 The internet dramatically expanded the reach of anyone needing funds for an infinite number of purposes. The traditional method used by a small business needing to raise money is to approach friends and family members and then head out to put on a "dog and pony show" for prospective investors. This has always been challenging. Simply finding and getting appointments with potential investors is very difficult. Traveling is expensive and time-consuming. It can take a long time to find the right investors and convince them to back your venture. It might never happen.
So just what is crowdfunding? Crowdfunding uses an online platform to present the proposed business venture to qualified investors. One of the first to use online Crowdfunding was the British rock group "Marillion" who funded their reunion tour by raising $60,000 in online donations from fans. Their success resulted in the formation of ArtistShare, an online fan-funding platform for artists.
The Benefits of Crowdfunding vs. Traditional Business Funding Methods
Crowdfunding allows a business to present their opportunity to thousands of interested parties. Rewards or equity may be offered to prospective investors depending on the scale of the investment. Crowdfunding offers many benefits to both businesses and investors.
Expanded Reach. Crowdfunding platforms such as Fundable give an entrepreneur access to thousands of accredited investors. Investors are able to discover, view, share, and interact with entrepreneurs they would never have met otherwise. It's a win-win.
One Presentation. Creating a Crowdfunding makes it necessary to review every aspect of the business, including the business history, growth, current and proposed offerings, target demographics, value proposition, and more. The end result should be a polished and easily understood package, but only one package. There will be no need to prepare numerous binders.
Marketing and Public Relations. Online marketing tactics such as social media and newsletters are used to conduct and promote the entire campaign. As the campaign progresses, focus the campaign by using online strategies to steer traffic to your website.
Concept Validation. Dealing with numerous potential investors allows presenters to discover weaknesses in the presentation. Questions will point out areas where more information is needed. The end result will be a much more effective presentation and fundraising success.
Efficiency. Crowdfunding is efficient, allowing the most productive use of limited time. Instead of duplicating efforts, you make one killer pitch to grab an investor's attention. You spend more time running your business.
Crowdfunding Platforms
There are many crowdfunding platforms. The JOBS Act of 2012 spurred the growth of investment crowdfunding. There are two general models: donation crowdfunding and investment crowdfunding.
Donation Platforms
Donation platforms allow someone to solicit donations for almost any reason, ranging from money for medical bills to donations for a struggling artist or charity.
Kickstarter: Creative projects
Indiegogo: Almost anything
GoFundMe: Very popular
RocketHub: Creative projects
Crowdrise: Charities and causes
Quirky: Donations to inventors
Investment Platforms
Businesses typically offer either rewards or equity to investors. Rewards are often an exchange of an introductory product for a small donation such as $20. Major funding needs are more often addressed by offering equity to the investor. The amount of equity required by the investor could range from a small number of shares to control or an outright sale of the business.
Fundable. Both rewards and equity-based small business campaigns
Crowdfunder. Focused on investment, not rewards
Appbackr. Funding for mobile apps
AngelList. Tech startup deals
Is Crowdfunding the Best Funding Solution for Your Business?
Crowdfunding offers many advantages over traditional funding, such as the expanded reach to potential investors. For startups finding it next to impossible to get a loan for the new business, crowdfunding may be the best solution. It is not for everyone, however.
To get the most from a crowdfunding effort, your business needs to have:
A Good Story. Makes investors want to become involved
A Perfect Pitch. Your pitch needs to be as concise, gripping and informative as possible
Experience With Social Media. The founders should be active in social media and, ideally, have a following
Large, Supportive Personal Networks. Have a soft launch at least one month prior to the actual campaign, introducing the concept to friends, family, and social media followers without actually asking for funding. Get the word out to encourage a good kickoff for the actual campaign.
Potential Risks of Crowdfunding
The greatest risk of equity crowdfunding is the same as would be found with any investor. Some investors are great to work with as knowledgeable partners, some are silent partners, and a few become nightmares to deal with. Anytime a substantial amount of equity is being offered, it's critical to investigate the track record of the investor. An investor with no direct knowledge of your business who wants to micromanage every detail can sink the fledgling enterprise.
Many smaller investors who are only interested in a return on their investment can be much easier to manage. However, if a substantial sum is needed, an experienced investor will often want more than you're comfortable with giving up.
Crowdfunding is certainly worth investigating for small business capital. A successful campaign would typically raise $50,000 to $10 million, but it will still require a substantial investment of your time and energy. You must have a high quality, professional presentation, social media expertise, and the ability to convince investors your opportunity is the one they want to fund.